10 Places To Go Apart From Thailand In Asia
So if you are in the mood for something more this summer, check out these beautiful destinations in Asia(beyond Thailand) for your next holiday.
Okinawa, Japan
El Nido, Philippines
Bali, Indonesia
Langkawi, Malaysia
Paro, Bhutan
Nha Trang, Vietnam
Penang, Malaysia
Hong Kong, China
Siem Reap, Cambodia
Kandy, Sri Lanka
1. Okinawa, Japan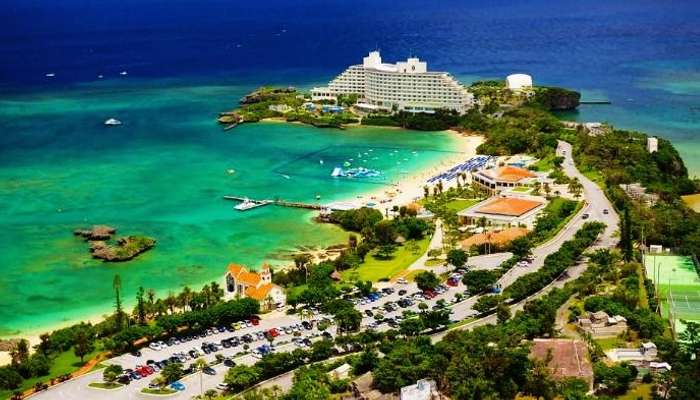 Scrumptious food aside, a visit to Okinawa would transport you straight to heaven. The only prefecture in Japan that is truly subtropical, Okinawa is a paradise where colorful flowers of the subtropics bloom the year-round. Filled with gorgeous semi-tropical, white-sand beaches and clear turquoise water, it is amongst the perfect summer vacation destinations in Asia.
Things to do:
Island-hopping – With more than 160 gorgeous islands, make sure you plan for Gahi-jima, Agenashiku-jima, Irabu-jima, Shimoji-jima and Kume-jima atleast.
Go hiking, canoeing and bird watching in the Ufugi Nature Museum.
Watch the manta rays at the Kerama and Ishigaki Island.
Go Scuba diving at Miyako Island which has Japan's largest coral reefs.
Visit the historical Shuri Castle and city gates built in the 14th century.
2. El Nido, Philippines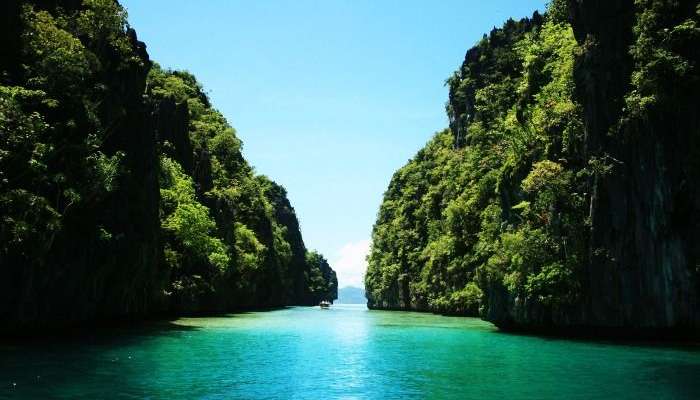 Philippines – El Nido has an idyllic setting of a beach vacation if there was one. Here you will discover a true unspoiled tropical paradise boasting of breathtaking natural beauty, almost surreal landscape consisting of white sandy beaches, cliffs, turquoise water and tropical forests.
Things to do:
Visit the beautiful Nagkalit-kalit Waterfalls
Climb the Taraw Peak a limestone karst rising over El Nido for a beautiful view of Bacuit Bay.
Take a guided tour of Balay Cuyunon to learn about village life.
Trek the Makinit Hot Springs.
Go for island hopping to the lagoons of Miniloc Island, Tapuitan Island and Star Beach.
3. Bali, Indonesia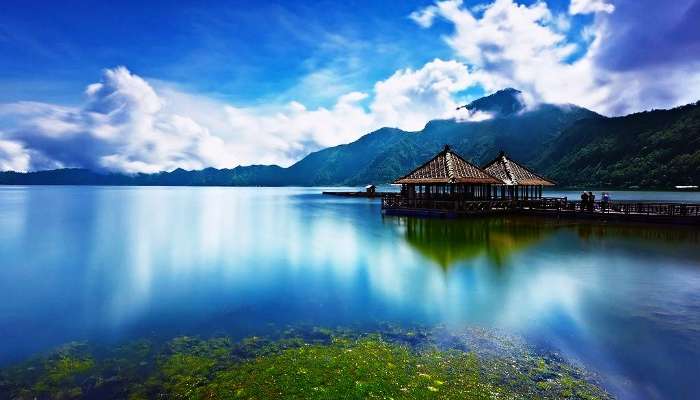 IIndonesia – Much has been written and said about the majestic island of Bali. Full of magnificent beaches, as well as breathtaking mountains, valleys and lakes it is an ideal spot to escape your daily grind for a fabulous holiday. To add to this is the rich cultural history of the island which makes it a heavenly destination in Asia for all your senses.
Things to do:
Visit Balangan, one of the most gorgeous beaches on the entire island of Bali.
Learn to surf on the Kuta Beach.
Climb Mount Batur for a gorgeous sunrise.
Go rafting on Ayung River at Sayan.
Visit the Uluwatu temple to see the famous Kecak dance at sunset.
Go for an Elephant safari at the Bali Elephant Safari Park located in the village of Taro.
Flight ticket: Starting from INR 38,000 (round trip)
Package cost: Starts from INR 17,000 per person
4. Langkawi, Malaysia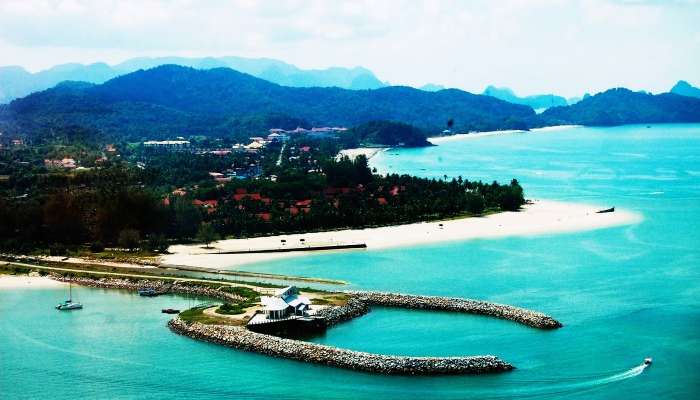 IHome to Malaysia's most picturesque beaches, Langkawi will leave you wanting for more. It is the kind of tropical vacation spot that combines spas, seafood and beach bars with clear waters, pristine beaches and intact jungles.
Things to do:
Take in the stunning view from the Skybridge
Visit Gunung Raya, the tallest mountain on the island.
Check out the gorgeous Pantai Cenang beach.
Take a cruise around the islands of Dayang Bunting and Beras Basah Island.
Snorkelling and scuba diving in the clear waters of Palau Payar Marine Park.
Explore the verdant rainforest of Pulau Langkawi on a jungle trekking tour.
5. Paro, Bhutan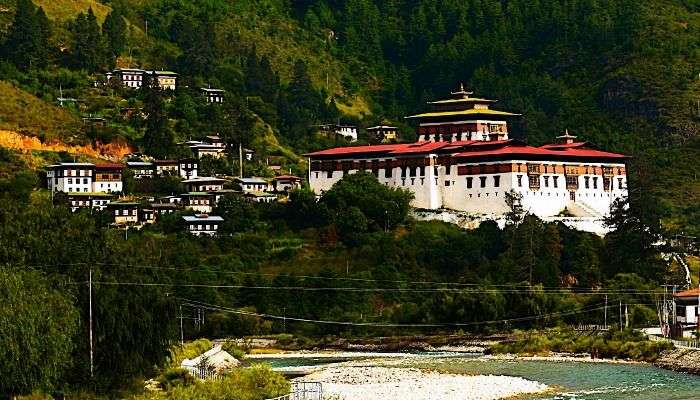 IThe beautiful and colourful valley of Paro encapsulates within itself a rich culture and breathtaking scenic beauty. Home to many of Bhutan's oldest temples and monasteries, it lays on the banks of the charming Pa Chhu (Paro river) giving it an old world charm that escapes many tourist spots.
Things to do:
Visit the sacred shrine of Kyichu Lhakhang.
Immersion in Bhutanese culture at Paro's National Museum.
Visit the Ugyen Pelri Palace
Visit the Paro Dzong, one of the finest example of Bhutanese architecture.
Hike to Taktsang Monastery or Tiger's nest one of Bhutan's most famous monasteries.
Take an excursion to Chelela pass, one of the highest motorable passes in Bhutan.
6. Nha Trang, Vietnam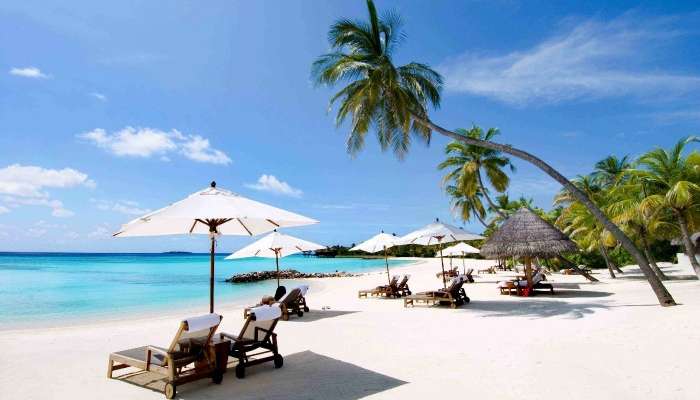 With its nearly 10 km of finest beaches, Nha Trang is amongst Vietnam's prime holiday destinations in Asia, ideal for a beach retreat. Ringed by a necklace of hills and with a sweeping crescent beach it enjoys a stunning setting and its warm waters making it an ideal spot for scuba diving all year round. What adds to the charm are the vast array of bars, restaurants which make for the nightlife of this spot.
Things to do:
Check out the Bao Dai Villas here for a terrific view of the bay.
Take a trip to the other beautiful beaches such as Doc Let Beach, Dai Lanh Beach and Bai Tru Beach.
Visit the National Oceanographic Museum of Vietnam for the sharks, turtles, coral reefs, lionfish, sea horses.
Visit the Alexandre Yersin Museum and Long Son Pagoda.
Take a ride on the world's longest overwater cable car to Vinpearland.
7. Penang, Malaysia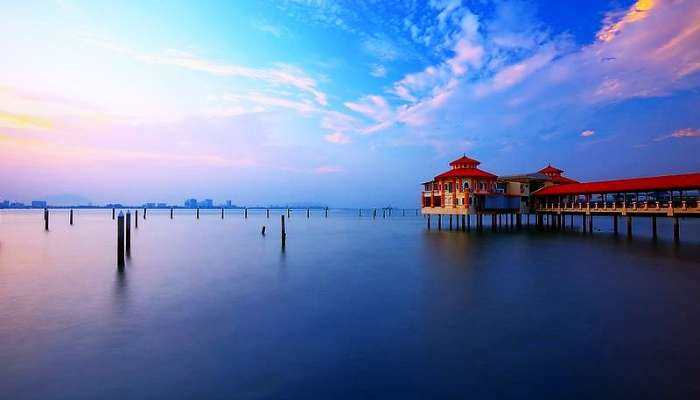 I
With an array of temples, ruins, museums, preserved forests, and beautiful beaches a trip to Penang is worthwhile if you are looking for something more than just a visit to the beach. Also known as Malaysia's food capital, you are in for a culinary extravaganza as soon as you step onto this island.
Things to do:
Experience the unique charms of George Town, UNESCO's heritage site.
Indulge in the Penang street food which encompasses Chinese, Malay and Indian fast food.
Hop on the funicular train up Penang Hill.
Visit the Penang's National Park in Pantai Acheh.
See the Weld Quay Clan Jetties perched on the backwaters of George Town.
Enjoy the sunset at the beautiful Batu Ferringhi beach.
Visit the tropical butterfly farm in Teluk Bahang.
8. Hong Kong, China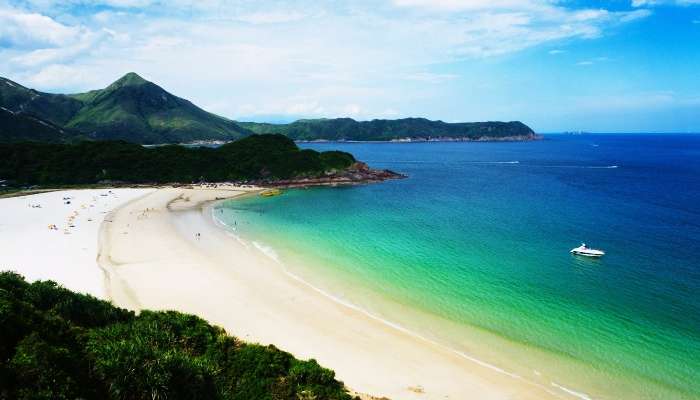 I
Hong Kong is one of the best holiday destinations in Asia. Beyond the glass and steel Hong Kong boasts a vibrant culture, dazzling markets and delicious food scene that is a delight to explore on a holiday. But beyond that, it is also composed of tantalising neighbourhoods, curious islands, sprawling country parks and beautiful beaches giving you a wonderful combination for a memorable holiday.
Things to do:
Make a day trip to beautiful Tai Long Wan, Sai Wan Beach and Shek O Beach.
Embark on a tour of Lantau Island in Hong Kong.
Visit the Giant Buddha Exhibition Hall at Po Lin Monastery.
Visit Kiu Tsui Country Park, Hong Kong's own tropical island vacation site.
Make a day trip to Macau, once the oldest European settlement in the East.
Meet an adorable panda at Shenzhen Safari Park.
Get a grand view of the city from the Victoria Peak, the highest point on Hong Kong Island.
9. Siem Reap, Cambodia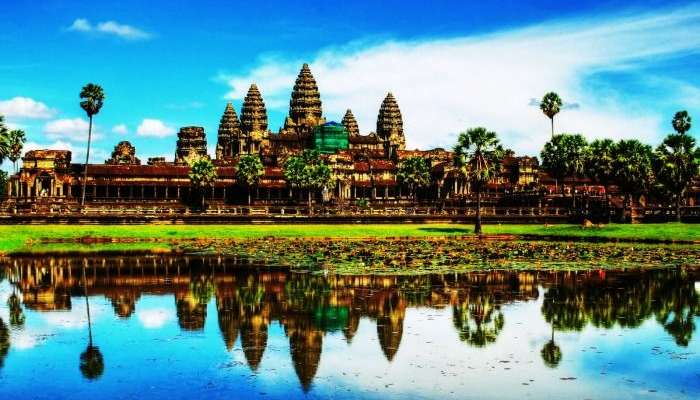 IIf you want a rustic holiday, filled with rural beauty than a trip to Siem Reap Province in Cambodia is what you are looking for. With its stunning scenery, hill tribe cultures, floating villages, rare-bird sanctuaries and the beautiful and extensive temple ruins at Angkor, a holiday here is unlike anything you would have experienced.
Things to do:
Visit the Angkor Temple Complex, a UNESCO World Heritage Site that tell the story of the rise and fall of the Khmer empire.
Enjoy a jungle hike to the River of a Thousand Lingas.
Take a boat trip around Tonle Sap Lake, a UNESCO Biosphere Reserve.
Visit the Angkor National Museum which is home to a breathtaking gallery of 1000 Buddhas.
Watch a traditional Apsara dance.
Visit the floating village Kompong Pluk.
Take a trip to the Kulen Mountain National Park.
10. Kandy, Sri Lanka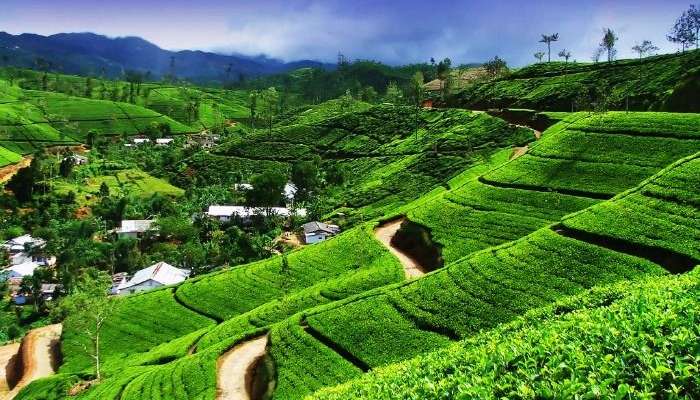 IWitness Sri Lanka's true beauty at the green heights of the hill country Kandy. The scenery is sure to leave you mesmerized with it's rugged and dramatic peaks, slopes covered in manicured tea gardens and the blanket of mist and clouds that make it seem indeed like a scene from 'Candy-Land'.
Things to do:
Visit the Temple of the Tooth, one of the most sacred Buddhist pilgrimage sites in the world.
Visit the Royal Botanical Garden in Peradeniya to see over 300 varieties of exquisite orchids.
Visit the Udawattakele Royal Forest Sanctuary, located on a hill ridge in the middle of Kandy.
Take a trip to the Pinnewala Elephant Orphanage.
Have a cup of tea at the Ceylon Tea Museum.
Take a stroll around the Kandy Lake.
Go for a trek on the Hanthana Mountains.
Credits: https://traveltriangle.com/blog/beyond-thailand-travel-destinations-in-asia-this-summer/